CHIPJUICE
Extracting Data from Highly Encrypted ICs
ChipJuice allows Reverse Engineering of ICs that is very useful for:  
Digital Forensics Activities
Backdoor research – Supply Chain Assessment
Hardware Architectures Analyses
Security Assessments
Technology intelligence
Digital IP infringement investigation
Pirate devices Analysis
Obsolete devices Recovery
Education on semiconductors
…
If you need to explore one or several Integrated Circuits, ChipJuice is made for you. This powerful tool can be useful for:
LEAs / Governmental Organizations
Evaluation laboratories
Chip Makers
IC Buyers & Integrators
Researchers
EASY TO PLAY VS HIGH PERFORMANCE
Explore what stands inside chips
ChipJuice is the perfect tool for easily Reverse Engineering ICs. ChipJuice combines a lot of very nice features and assets that make it usable by any chip explorer:
User Friendly: ChipJuice has been designed by Software Experts and tested by demanding Hardware Security Evaluators
Powerful & Efficient: The processing algorithms have been finely-tailored making it usable on any standard developer's computer
Versatile: ChipJuice can reverse any type of chip, whatever its:

Size
Tech node
Material (Aluminium, Copper)
Number of layers
Architecture: Microcontroller, Microprocessor, FPGA, SoC,…

Smart: ChipJuice embeds a feature called "Automated Standard Cell Research" thanks to which:

Once a standard cell has been identified, all its occurrences can be automatically detected
Every new identified Standard cell is added in a catalog
The catalog can be advantageously reused for the study of other chips
By detecting and processing the whole interconnection and Standard cell library of the digital core, ChipJuice recovers any chip's internal architecture in the form of their Netlists and their HDL file. ChipJuice is handling a physical netlist where nodes are not only listed but are also localized onto the chip. This allows for quick signal tracing and annotation. To do so, ChipJuice only needs the electronic images of the chip's digital core.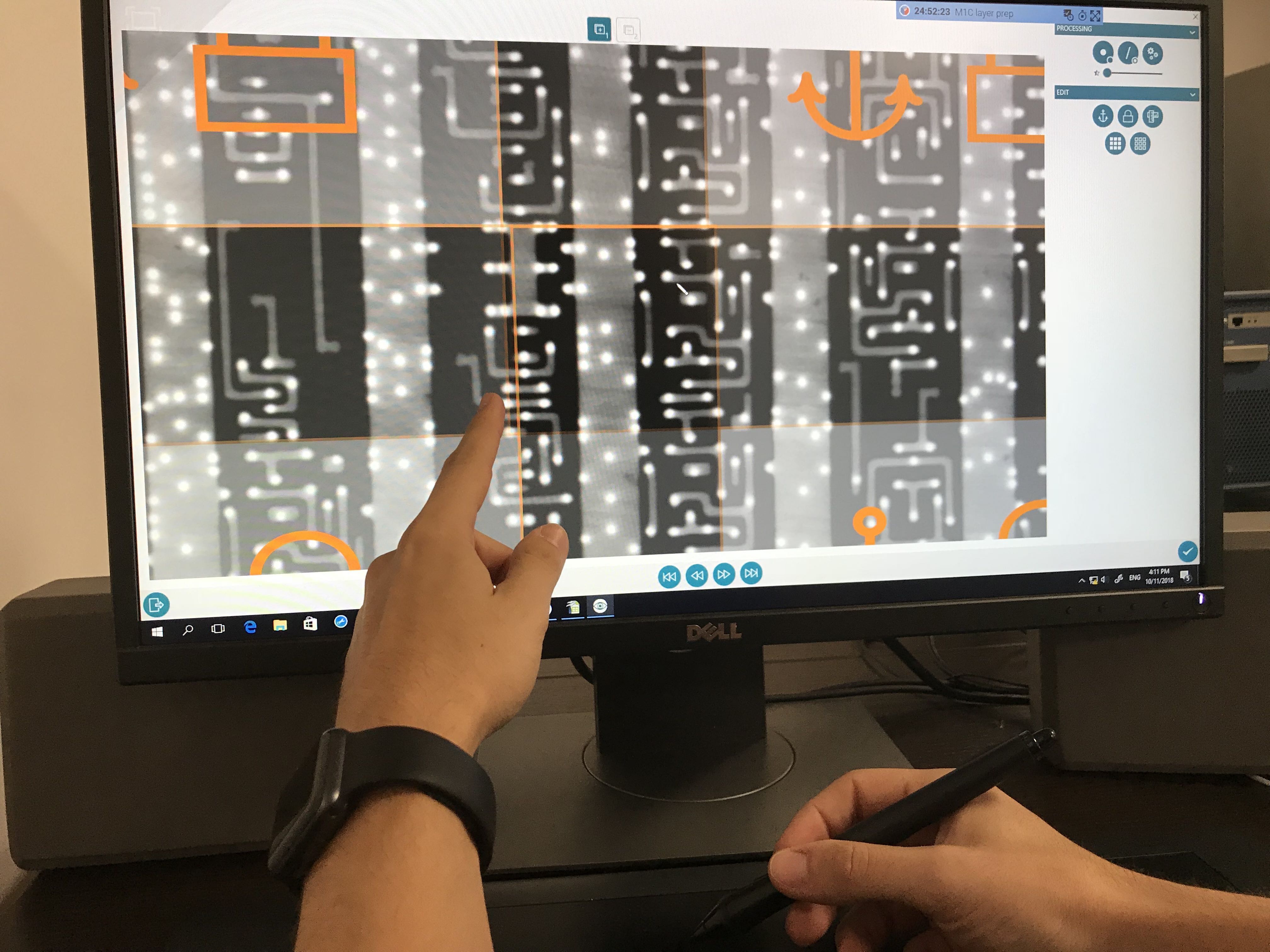 ONE UNIQUE TOOL FOR ALL CHIPS
HIGH-PERFORMANCE ALGORITHMS
DIGITAL CORE COMPLETE RECOVERY