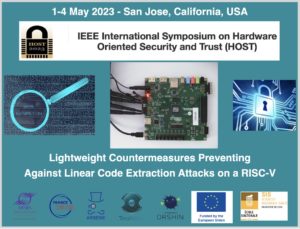 HOST, San José, 1-4 May 2023
Partners Mines Saint-Etienne, CEA Leti and Texplained will present a paper and a practical demo of a physical attack allowing extraction of encrypted chips and 3 different countermeasures to prevent from them.
There are 2 ways to discover the results of our research:
Tuesday, 2nd May 2023 at 1:40 pm – Follow the presentation of our Scientific Paper (link to the page here)
This paper introduces Linear Code Extraction (LCE) attacks and three original countermeasures to detect an ongoing LCE
2-3 May 2023 – Visit our booth to see a practical demonstration of the attack and the 3 countermeasures
We developed an experimental setup based on a functional simulation framework and an FPGA-based demonstration. This setup made it possible to study and assess the LCE vulnerabilities of our RISC-V target and to validate the effectiveness of our proposed countermeasures.
=> Download our poster here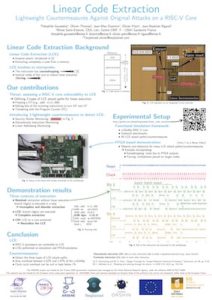 => Access the GitHub of the project with the following QR Code: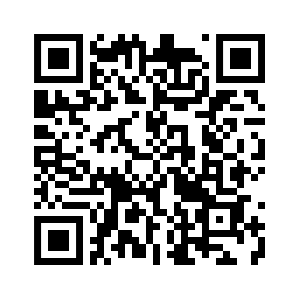 Funded by the European Union under grant agreement no. 101070008. Views and opinions expressed are however those of the author(s) only and
do not necessarily reflect those of the European Union. Neither the European Union nor the granting authority can be held responsible for them.