As an independent expert lab in IC security, Texplained was mandated by HP Legal Teams to compare Counterfeits, Clones & Genuine Printer Cartridges.
The operation consisted in plugging in the different cartridges, observing the behavior of the printers, and reporting on it in detail.
Integrated Circuits have also been opened to check the information visible inside the packages.
Download the complete report here: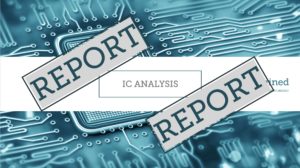 To go further : watch our talk "Practical Invasive Attacks, How Hardware is Hacked For Compatible Product Creation by Thomas Olivier" given at hw.io in Oct-2022.
Contact us for more information on our Analysis Services.